Welcome to Chalet Grand Massif !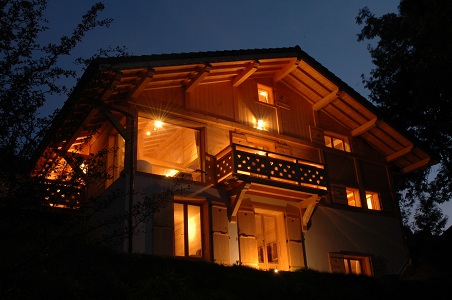 From 1300 euros
It is located in Savoie Mont Blanc, the chalet is next to the skiing slopes of the Domaine du Grand Massif which is the fifth biggest snow area in the French Alps. This luxurous traditional wood chalet is waiting for you. Spacious and brand new, it will provide your family and friends with an unforgettable holiday.
A minute away from the picturesque and lively village of Samoëns, near Chamonix Mont Blanc and only 25 miles (40 km) from Geneve airport or from both lakes Geneva & Annecy. The Chalet Grand Massif offers, in a fine and cosy design, very high standing services: sauna, spa, fitness room, home cinema, web wifi, a large fireplace, a fully equiped kitchen, an exceptional view. There are lots of quality and discounted services at your disposal.
* There is even the option of insurance to guarantee your stay full of snow. Your stay can be reimbursed